A Guide to Gombe National Park in Tanzania and Safaris
Our Complete Guide on Gombe National Park Tanzania is all you need to know about this beautiful park. here we give you the latest information on the attractions, activities, best time, location and accommodation facilities around the park.
We also go a head to show you how to best plan your safari as well as offer you sample packages with a free quote to help you plan your Classic Safari – Chimpanzee tracking, other primate species to Gombe National Park.
Gombe National Park,[2] also known as Gombe Stream National Park, is located in western Kigoma Region, Tanzania, 10 miles (20 km) north of Kigoma, the capital of Kigoma Region.[3] Established in 1968, Gombe is one of the smallest national parks in Tanzania, with only 13.5 square miles (35 km2) of protected land along the hills of the eastern shore of Lake Tanganyika.[3][4] The terrain is distinguished by steep valleys, and the forest vegetation ranges from grassland to woodland to tropical rainforest.[5] Accessible only by boat, the park is most famous as the location where Jane Goodall pioneered her behavioral research conducted on the chimpanzee populations.[3][4] The Kasekela chimpanzee community, featured in several books and documentaries, lives in Gombe National Park.[6]
Gombe's high levels of diversity make it an increasingly popular tourist destination. Besides chimpanzees, primates inhabiting Gombe include beachcomber olive baboons, red colobus, red-tailed monkeys, blue monkeys, and vervet monkeys.[3][7] Red-tailed monkeys and blue monkeys have also been known to hybridize in the area.[8] The park is also home to over 200 bird species[3] and bushpigs.[5] There are also many species of snakes, and occasional hippopotami and leopards.[7] Visitors to the park can trek into the forest to view the chimpanzees, as well as swim and snorkel in Lake Tanganyika with almost 100 kinds of colorful cichlid fish.[5]
Safari Trips to Tanzania National Parks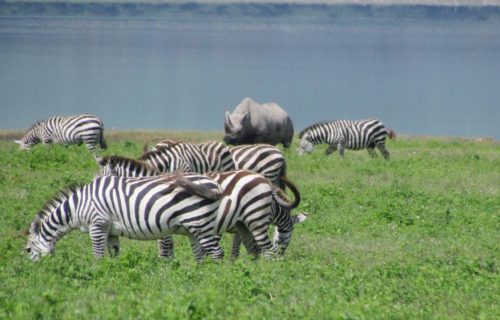 Lake Manyara day Trip starts from Arusha with a road drive to Lake Manyara National Park. After breakfast, depart with packed lunch to the park for a game drive.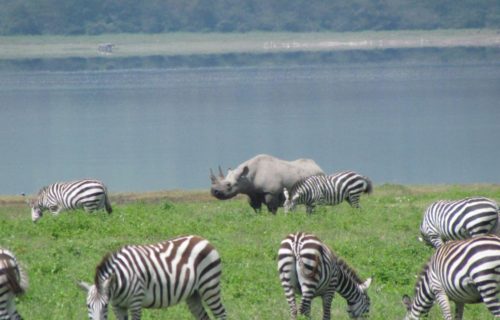 Tarangire National Park Day Trip is full day tour for a game drive starting and ending in Arusha. The park is in the northern circuit of Tanzania but also less visited.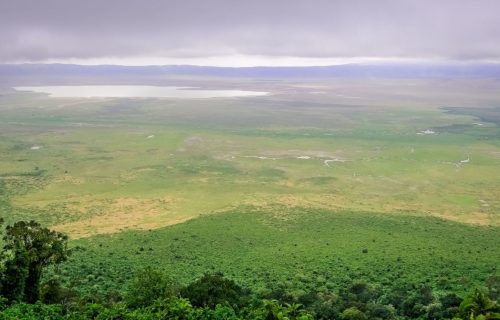 1 Day Safari Ngorongoro Crater offers one day (full) tour to Ngorongoro Conservation Area from Arusha with packed lunch. It's a short day trip for a game drive at one of the world's natural wonders – Ngorongoro Crater.