The 10 best Uganda Safari tours and top vacation activities offer perfect choices for tourists to choose from in 2021. The bountiful flora and fauna among the very welcoming people of Uganda got the country dubbed the Pearl of Africa. Truly this is a gem to visit and 2021 has very many activities to offer tourists.
Uganda safari activities are well designed to suit all kinds of travelers from the world over. Here are our selected Uganda tours to suit 2021 itinerary packages;
Gorilla trekking in Uganda is one of the major draw cards and in 2021 it's one of the 10 best Uganda safari tours with great discounts for tourists intending to undertake the activity. Mountain Gorillas in Uganda live in their natural habitats of Bwindi Impenetrable National Park and Mgahinga Gorilla National Park. Gorilla trekking is done each morning starting with an etiquette briefing program at 8:00 am. During the briefing, every 8 persons are allocated a gorilla family to trek depending on their hiking ability.
On meeting the gorillas, a maximum of 1 hour is spent in their presence for photography and a moment of their social life. They will always amaze with their lifestyle and a lot of unexpected acts which makes gorilla trekking a very unique primate tracking activity.
Till March 2021, Uganda gorilla trekking permits have been discounted to US$ 400 from US$ 700 for foreign nonresidents, US$ 300 from US$ 600 for foreign residents, and UGX 150,000 from UGX 250,000 for Ugandans and East African citizens.
Bwindi forest is the only place in Africa where one can have a gorilla habituation experience. The habituation process involves a team of individuals like trackers, researchers, conservationists, and rangers who take 2-3 years to have a group of mountain gorillas fully accustomed to human presence.
Unlike gorilla trekking where a total of 8 people trek a single-family, only 4 persons can go for gorilla habituation a day. This makes it necessary to do permit bookings as early as possible; at least 6 months prior.

A maximum of 4 hours spent in the presence of the mountain gorillas during habituation. This means more time with the gorillas than trekking that offers a maximum of 1 hour.  During this process, individuals get to know much more about mountain gorillas, behaviors, and a lot about their lifestyle. 
Gorilla habituation experience permit in Uganda costs US$ 1500 for each person valid for one day. The minimum age is 15 years for an individual to purchase a permit for gorilla habituation in Bwindi Impenetrable National Park. 
Chimpanzee trekking in Uganda is the top primate tracking safari activity and definitely one of the 10 best Uganda safari tours for 2021. Chimpanzee trekking in Uganda's Kibale Forest National Park is the most popular choice. Other chimp tracking destinations include Budongo forest, chimp trekking in Kalinzu forest, and Kyambura gorge.  
Chimpanzee trekking in Uganda is one of the top activities on Uganda Safaris in search of man's closest primates. Africa has 21 countries with chimpanzees and Uganda chimpanzee trekking safaris experiences are the best since the country has the highest chimp population. 
While tracking chimpanzees in Uganda, baby chimpanzees can be differentiated by the whitetail tuft that the older chimps do not have. To make chimpanzee trekking safaris in Uganda possible several chimpanzee families are habituated in the different habitats to ensure they are familiar with human presence and behave almost "normally" hence displaying all of their characters lively during a trek.
Unlike Chimpanzee trekking, chimpanzee habituation makes tourists involved in the habituation process (human presence familiarization) among "wild" chimpanzees. In Uganda's chimpanzee, habituation experiences can only be undertaken at Kibale Forest National Park.
Chimpanzee habituation in Uganda offers more time with the chimps as you get involved in the process of familiarizing chimpanzees to the presence of humans. Uganda chimpanzee habituation is a whole day experience and expect to wake up early, have packed lunch and head to the jungle.
You find the chimps where they built their nest and spent the night. You spend the day with the chimpanzees, learning their behavior and seeing how they go along with their day. Habituation of chimpanzee permits cost US$ 250 for foreign nonresidents and residents and UGX 150,000 for East African citizens.
Birding is one of the 10 best Uganda safari tours for 2021 for any bird watching enthusiasts. More than 1,065 bird species are known to be in Uganda. One of these is endemic to Uganda which is Fox's weaver.
Depending on the trip, over 600 bird species can be seen on a single Uganda birding safari. Some of the bird species in Uganda include the Ostriches which are the largest living birds, Greater and Lesser Flamingos, Shoebill Stork, Grey Crowned Crane.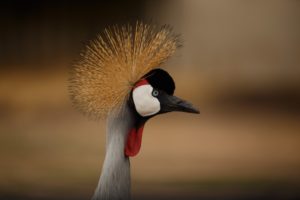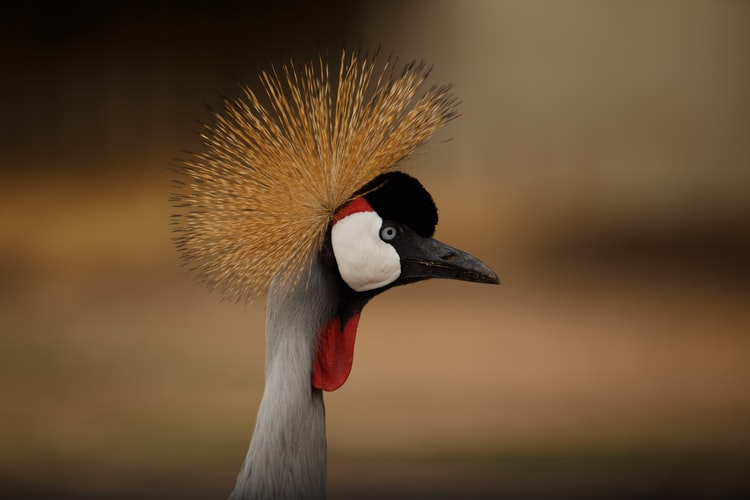 Albertine rift endemic bird species in Uganda include the Handsome Francolin, Rwenzori Apalis, Grauer's Swamp Warbler, Grauer's Warbler, Shelley's Crimson-wing, Rwenzori Turaco, Willard's Sooty Boubou, Stripe-breasted Tit, Grauer's Broadbill, Red-throated Alethe, Dwarf Honeyguide, Black-faced Apalis, Neumann's Warbler, Red-faced Woodland Warbler, Yellow-eyed Black Flycatcher, Rwenzori Batis, Purple-breasted Sunbird, Archer's Robin-chat, Blue-headed Sunbird, Yellow-crested Helmet Shrike, Regal Sunbird, Stuhlmann's Sunbird, Strange Weaver, Dusky Crimson-wing and African Green Broadbill.
There are also other bird species in Uganda that can be spotted all through the country. Bird watching involves small groups of individuals and therefore safe for 2021 tours.
The Nile River at Jinja is home to the world's finest grade 5 white water rafting. For any adventure traveler on Uganda safaris, white water rafting at the source of the Nile River in Jinja is the best adventure sport.
The rafts on the Nile River explode their volumes of white water through huge walls and drift through flowing with rapids northwards. 
White water rafting is a challenge of a kind that will keep your adrenaline high and your heart pumping as you raft on the waves. There are different levels of white water rafting in Jinja depending on how frightened you can get, here is a highlight of the latest;
Game drives are a perfect and most common way of exploring and seeing wildlife in the national parks and reserves. Game drives are perfectly designed to suit tourists who want to see animals either in the morning or in the evenings and nights.
Game drives are undertaken along well-set trails to see the animals as they graze in the park. With a well-trained park guide, you have the chance to spot different common and rare wild animals.
The top destinations for game drives in Uganda include Kidepo Valley National Park, Murchison Falls National Park, Queen Elizabeth National Park, and Lake Mburo National Park. When planning an Uganda wildlife tour ensure to have a game drive as part of your trip in order to enjoy perfectly the charm of the jungle.
With the several water bodies in the country, there is wildlife inhabited on the shores which makes boat safaris the best way to explore. Boat cruise safaris are suitable for exploration or viewing of aquatic wildlife like crocodiles, hippopotamus and birds along the shores. The top places for boat cruise trips include the popular Kazinga channel boat cruise at Queen Elizabeth National Park, Murchison Falls boat cruise and Lake Mburo boat ride.
Hiking safaris in Uganda or mountain climbing safaris in Uganda are popularly undertaken as hikers go trekking to the Rwenzori Mountains, Volcano climbing in Mgahinga, and Mount Elgon.
Uganda is an all-inclusive safari destination with a hiking spot for all kinds of hikers depending on your hiking ability. Uganda hiking tours are a great way to see the several flora species, butterflies and different vegetation spread across the different altitudes. There are also very many other hiking destinations around the country where tourists can have short treks.
Uganda is culturally diverse with unique cultures in each region of the country.  Uganda cultural tours are the best way of understanding the traditions of the people who call Uganda home. Cultural tours in Uganda offer an experience of the different people of Uganda through music, dance, drama, and much more.
Many tourists on Uganda safaris have visited the Batwa pygmies in south western Uganda in the foothills of Bwindi Impenetrable National Park in Rushaga and Mgahinga Gorilla National Park. The Batwa pygmies are a small tribe that formerly lived in the forest with Mountain Gorillas.
The other popularly visited cultures include the Buganda Kingdom, the IK, and the Karamojong in northeastern Uganda in the region of Kidepo Valley National Park. Visiting any culture in Uganda can be an extensive or short trip depending on how much you would love to learn, there's always a lot to learn.
These 10 best Uganda safari tours for 2021 can be well tailored by Kabira Safaris for all categories of travelers.