Kabira Country Club: Exclusive Boutique Hotel in Uganda
Known not just in Kampala but all through Uganda, Kabira Country Club is an impressive place to relax, hold events or venues for a business gatherings. With 95  luxurious guest rooms and exceptional amenities, many consider this place home away from home.
When you get here just relax because this is an award-winning boutique hotel and therefore expect exceptional services. Kabira Country Club has a world-class restaurant, gymnasium, accommodation, and solar-heated swimming pool.
The country club is spacious enough to host special events and business meetings. Accommodation is a great definition of luxury with city views and hospitality at its best. Stay at Kabira Club Kampala and discover a new diversion of luxury with first-class services.

Explore Kabira Country Club, Kampala, home of excellence
Kabira Country Club Uganda Address
You find Kabira Country Club on plot 63, Old Kira Road, Bukoto, Kampala, Uganda. From the city center, it's 6.1km to the Club on about a 19minutes drive using the fastest route via John Bahiba (Acacia) Ave.
Other routes include the Kira road that takes about 20 minutes to drive and the Lugogo By-Pass route takes about 23 minutes. The Postal address is Kabira Country Club, P.O.Box, 3673, Kampala, Uganda.
How can I get to Kabira Country Club from the nearest Airport?
Wondering, how to get to Kabira Country Club from the nearest Airport? Worry not, from Entebbe International Airport it's just about 48 km with a drive time of about 1h 12min on the fastest route via Kampala-Entebbe Rd and Kampala – Entebbe Express Highway.
If you would love to stay at the facility at the start and end of your Uganda safaris tour, you can use either an airport taxi or be transported by your Uganda tour operator.  For travelers on self-drive, google maps will clearly help with all the directions.
Note: The check-in time is 1200 hours and checks out time is 1200 hours.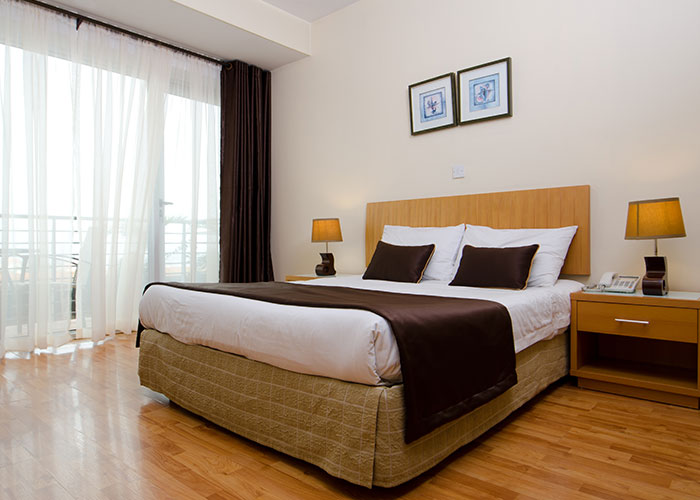 DELUXE STUDIO ROOM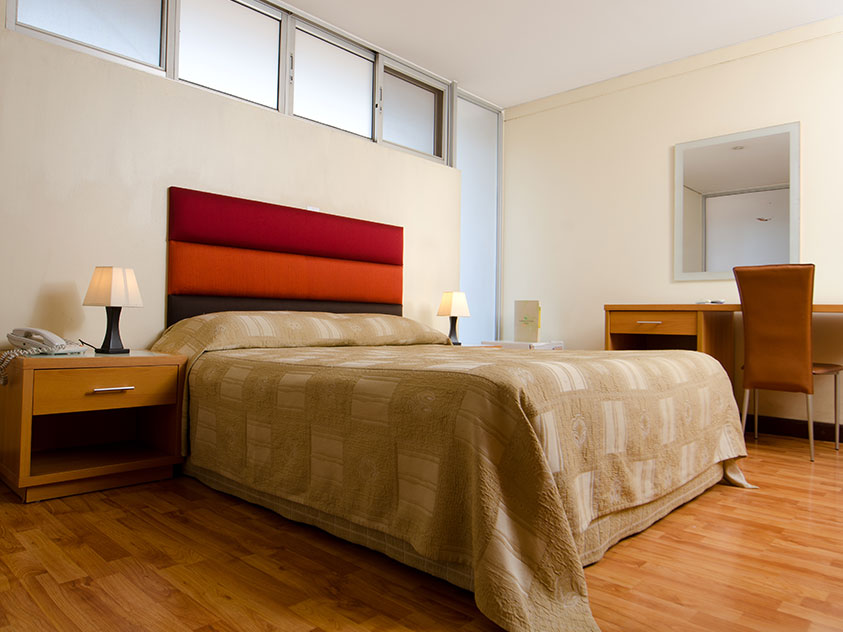 ONE BEDROOM SUITE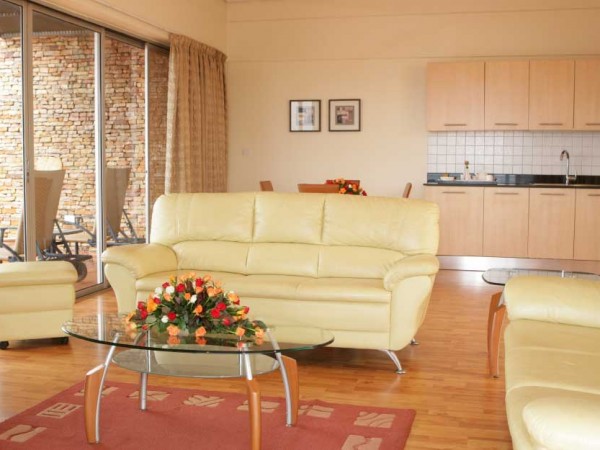 TWO BEDROOMED SUITE
Which Facilities Does Kabira Country Club Offer?
Being a high-class accommodation facility, there are several facilities and amenities offered, and here is a sneak peek of what is there;

Kabira Country Club
Restaurant & Menu
The facility has a terrace restaurant that overlooks the swimming pool and the courtyard extending from the restaurant, bar, and coffee shop. Its proximity to the playroom and swimming pool make it an ideal dining place with a relaxing outdoor informal dining experience.
Meals served include breakfast, lunch, and dinner. The menu comprises mouth-watering foods from around the world. There are different appetizers, salads, main dishes, sides, and desserts. The kids have a menu that can be requested at the hotel.
Health and Leisure facilities
Kabira Country Club gym has been complimented as one of the biggest and best equipped in East Africa. The spa offers a uniquely customized level of service for luxury treatment and relaxing massages specifically designed for women, men, and couples.
Travelers can have a revival therapeutic massage to toe circulation boost at the start of their safari in Uganda to overcome jet lag. Other leisure facilities include adult and kids swimming pools, grassy playing grounds ideal for jogging and sports activities. Come stay and relax here.
Accommodation
The 95 luxurious rooms offer accommodation facilities in single rooms, double rooms, and a three-bedroom duplex penthouse. All the rooms and suites offer 24-hour room service, air conditioning, a bathtub, satellite TV, and several other amenities.
The deluxe studio rooms are spacious and comfortable with natural lighting. Each room has wall-to-wall soundproof sliding glass doors opening onto a furnished private balcony. The one-bedroom suite has comfort and privacy with a living room for private meetings. For families, the two-bedroom suite is ideal.
Meetings, Events, and Conference space
There are about 15,265 square feet of meeting and event space at Kabira Country Club with a great team that works so hard to deliver the best event time at the Club. Whether you need an elegant boardroom, dinner space, or an opulent ballroom you will have a beautiful setting.