1 Day Kampala City Tour | Kampala Uganda
1 Day Kampala City Tour Excursion to top spots of Uganda's Capital City
One Day Kampala City Safari Uganda
1 Day Kampala City Tour is a One Day Kampala City Tour excursion through Uganda's Capital City. 1 Day Safari in Kampala best way of exploring the Historical, Religious, Political, Social and Economic Features that define this vibrant Capital.
Safari Overview: 1 Day Kampala City tour
1 Day Kampala City Tour is a one Day excursion through Uganda's capital city – Kampala. A 1 Day Safari in Kampala city is the best way of exploring the historical, religious, political, social and economic features that define this vibrant capital. 
Originally built on 7 hills, Kampala city is a vibrant city with a population of about 5 million people in the day and 2 million in the night.
The capital is the largest of the urban centers in Uganda with lots of features that explain the history, traditions and Cultures of the people of Uganda. 
The word Kampala was derived from the many impalas (a medium sized antelope found in Eastern and Southern Africa) that lived within the area that is now Kampala City.
There many ways of exploring Kampala city and these include by foot, bicycle tour, with a Safari Vehicle and can also have a nightlife experience. 
Kampala City is generally safe for tourists, however, just like any other capital you should be cautious of petty theft, especially while on a walking tour.
This One Day Tour in Kampala is available all year round along with a knowledgeable tour guide who takes your around this vibrant developing capital.
Detailed Itinerary of the One Day Kampala Tour Uganda
Following your early morning breakfast at your place of residence, your Kampala city Uganda tour guide will be there to pick you up for a driving tour of the capital. 
After meeting, greeting and briefing, the trip starts with the drive to Namugongo martyr's shrine that commemorates the twenty two Ugandan Christians that were burnt alive by the then King of Buganda the late Kabaka Mwanga for not denouncing Christianity. 
You then proceed to the Baha'i temple found on the Kikaaya hill. This is the mother temple of the Baha'i faith in Africa sitting on 52 acres of land.
From the Baha'i temple, you then continue to the Uganda museum.
With over 50 tribes in Uganda, all cultures and traditions are represented in the Uganda museum and here you will learn a lot about the people of Uganda.
Continuing with the 1 day Kampala city tour, you then continue to Makerere University, the oldest and biggest university in the Pearl of Africa.
You visit the Makerere University gallery for lots of art work and history of the University then after have lunch at the Makerere University Guest House. 
After lunch, you continue to the Kasubi tombs, Bulange and Kabaka's lake for a cultural tour in Uganda's largest kingdom-the Buganda kingdom.
You then continue for a religious tour where you visit the Kibuli mosque the biggest mosque in Uganda found on Kibuli hill and then also visit Rubaga Catholic Cathedral which is the oldest Roman catholic church in Uganda. 
From this religious tour, you can proceed for a visit to the local markets like Owino market, Nakasero market and also do craft shopping at the craft village in Kampala.
By dusk, your 1 day Kampala city tour guide will then drive you back to your place of residence in Kampala. 
Meal Plan: Lunch
End of 1 day Kampala city tour Uganda
Your Safari Route: One Day Kampala City Safari
Safari Inclusions 
Tour guide

Lunch

Transportation by safari van

Entrance fees
Safari exclusions
Tips

Any other personal expenses
Safari Rates :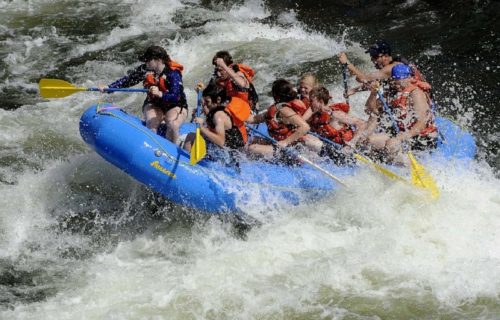 1 Day Jinja White Water Rafting Tour in a one Day Jinja Tour for White Water Rafting at the source of the Nile River. White water rafting on a 1 Day Jinja Tour is the popular short Uganda Safari activity for adventure travelers.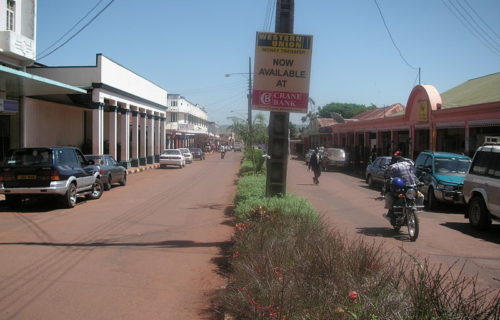 1 Day Jinja City Tour is a day excursion to Jinja City and a visit to the source of the Nile River. This one Day City Tour in Jinja takes you on a trip and visit several attractions in and around Jinja. On this tour you visit Sezibwa falls, Mabira Forest and Jinja tour.